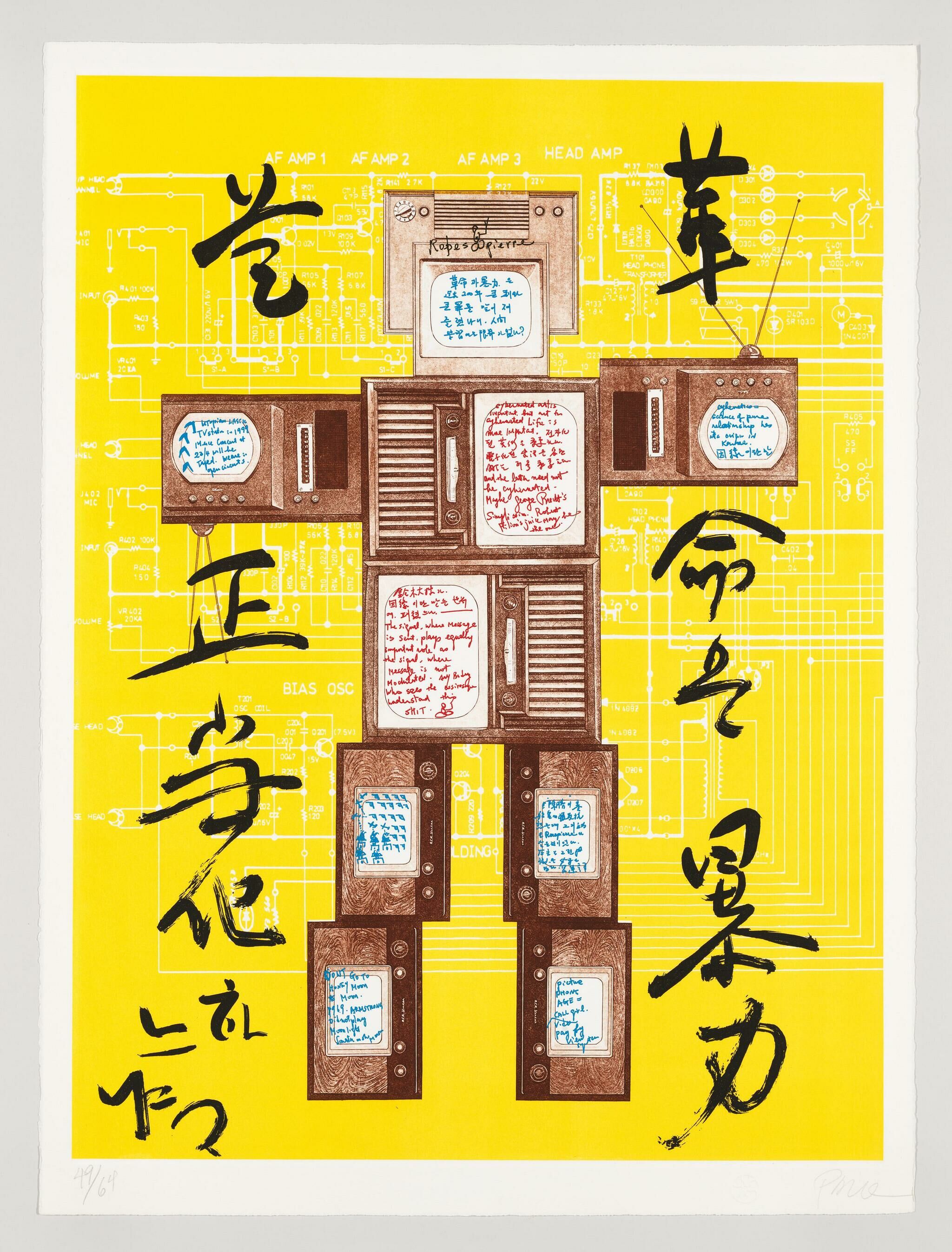 Online Learning Series Lecture: The Heart is a Lonely Hunter (on Salman Toor) https://whitney.org/events/online-learning-series-lecture-the-heart-is-a-lonely-hunter
In this talk, teaching fellow Xin Wang will provide context for the upcoming exhibition Salman Toor: How Will I Know. In Toor's intimately scaled oil paintings, dreamlike color and references to historical styles such as the Rococo and Baroque introduce fantasy and heightened emotion to narratives drawn from the artist's own experience—views into the lives of young, queer Brown men residing between New York and South Asia.
Considering international and U.S.-based artists such as David Hockney, Bhupen Khakhar, Tala Madani, and Kerry James Marshall, Wang will explore approaches to figurative work in which fiction, myths, and the autobiographical cohere into unique stories of desire, languor, and existential charge.
Art History Course Julie Mehretu; Agora Painter https://whitney.org/events/art-history-course-mehretu-agora-painter
"What can happen in the public space? What is allowed? But, also, what will not be tolerated? What is banned or forbidden? What is possible in the spaces of interiority surrounding the square; the vistas from windows looking outward? How can one behave subversively, inside the square and out?" – Julie Mehretu (2019)

Julie Mehretu has a long-standing interest in the concept of the agora, or public square, a site rich in communal, civic, and spiritual connotations. This three-part course explores Mehretu's work in relation to the concept of the agora and considers her practice against the traditions of history painting and the genre of landscape, both contested terrains with unique visual lineages and orientation towards a public.
The lectures examine the ways in which Mehretu constellates gestural mark-making, architectural rendering, cartography, and news media photography to create allegorical spaces that map histories, geopolitical entanglements, traumas, and communities. The sessions also contextualize Mehretu's work through resonant art historical precedents and contemporary counterparts, such as the Hudson River School artists, An-My Lê, Siah Armajani, Cy Twombly, and Ian Cheng.
An open Q&A and discussion follows each session. Registrants can access on-demand course recordings for the duration of the course.
Session 1: April 16
Marks and Lenses
Session 2: April 23
Landscapes and Monuments
Session 3: April 30
Agora and Atlas
Crash Course: Asian American Artists in the Whitney's Collection https://whitney.org/events/crash-course-asian-american-artists-collection
Online, via Zoom
In recognition of AAPI Heritage Month, we are offering a crash course that explores work by Asian diasporic and Asian-American artists from the Whitney's collection. The course will be led via Zoom webinar and participants will be invited to comment and ask questions through a moderated chat.
Participants are welcome to register for one session or both.
Session 1: Art and Social Change
May 21
This session will explore how Asian diasporic and Asian-American artists, such as Eitaro Ishigaki, Isamu Noguchi, Maya Lin, Walid Raad, and the Godzilla Group have engaged with social and geopolitical issues in the twentieth and twenty-first centuries that range from colonialism and immigration to issues within the institutions of art itself.
Session 2: Technology and Fantasy
May 28
In the twenty-first century, we find ourselves in increasingly media-saturated and mediated realities. This session explores how Asian diasporic and Asian-American artists such as Nam June Paik, Tala Madani, Anicka Yi, and Xing Danwen have uniquely navigated the transforming landscape of media and technology—from photography to video installations to games—to explore technology's role in the changing nature of the self and the environment through these experiences.
Xin Wang is a Joan Tisch Teaching Fellow at the Whitney and a Ph.D. candidate in modern and contemporary art at the Institute of Fine Arts, NYU, focusing on Soviet hauntology in postmodernism. She has curated and lectured widely in the U.S., Europe, and Asia. Her latest writings have appeared in Art in America, Art Agenda, and Mousse. She is currently planning an exhibition that explores Asian Futurisms for the Museum of Chinese in America in New York City.